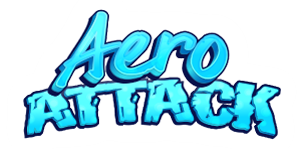 Aero Attack: Retro Space Shooter
Aero Attack is a retro shooter arcade game for iOS and Android where you play as a pilot named Bob, tasked to defend the human race from various aerial minions. Fly Bob and his shooting plane through space, dodge the floating minions, alien bosses, satellites, and a couple of space cows. What makes it unique is the challenge of shooting the incoming minions, while keeping that nerve-wracking flappy style jump when avoiding them. Aero Attack is an addictive game of discipline and skill, looking to make people feel nostalgic and sentimental, remembering the retro games everyone loved spending time on and emotions they stirred in us.
Aero Attack is quasiStudio's debut game. By the end of 2018, studio's co-founder Kresimir Tavas finalized the artwork designs, which his partner Renato Stanic swiftly turned into a 2D casual mobile game using the Unity game engine. Aero Attack was released for iPhone and iPad on February 25, 2019, and Android on February 20, 2019.
Features:
Players are rewarded with coins for each game they play, and every day, active players receive Daily Rewards for supporting Aero Attack
Buy Themes, Boosts and other offer packs in the shop with coins earned for playing the game
Just one click to completely change the gameplay feeling, switching the default graphics and animation with various premium game art
Compete with your friends and earn fun achievements
Test your reflexes with simple one-touch controls
Read our blog to find out more about game design process, how we handle physics in Unity and more similar articles.
Available on